Analyzing what is behind the deep ideological divisions in our country is keeping researchers busy. In particular, the threats of violent responses from persons claiming to be justified in their anger. At no point in our history has a presidential election been so contentious. Worse, numerous public officials continue to speak out in support of baseless claims of voter fraud.
State officials have certified election results. Georgia counted their votes three times with the same outcome, and the courts have thrown out over fifty baseless lawsuits. My surprise is not that our soon-to-be former president is throwing such a temper tantrum. I'm surprised by the support he's getting from otherwise smart people.
He has sent me to proclaim that the time has come when the Lord will save his people.
Isaiah 61:2
This is turning out to be quite a Christmas season. People losing their job, businesses closing, an out-of-control pandemic, racial unrest, and destructive weather patterns. When I set out to research this week's topic, the question that arose, "What do we need to be saved from?" is clearly a multiple-choice, check-all-that-apply sort of question.
We all need saving from something. This week we turn our attention to the very meaning of the name given to God living with us — Jesus.
The name "Jesus" is derived from its Greek equivalent, Yeshua. Tracing His name back to Hebrew, we find the ancient name for God, Yahweh. Which means "God saves." His name and mission were chosen by God, and His mission includes saving us. And God's offer comes to all persons willing to be saved.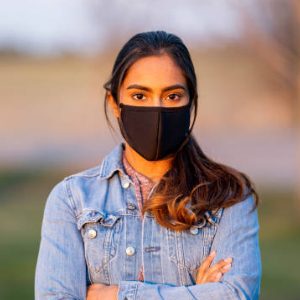 Most of us are understandably skeptical when we hear a claim that sounds like it could be too good to be true. Imagine a young teenager, Mary, telling her older fiancé before their marriage that she is pregnant. While this could be a scene in almost any town, keep in mind that Mary and her fiancé, Joseph, had not had sex.
And get this — Mary tells Joseph that while it is not his child, she hasn't had sex with anyone, ever! Of course, Joseph didn't believe Mary. Adam Hamilton, in his book Incarnation, notes that Joseph became the first person to doubt Mary's story, but he would not be the last.1  Fortunately for Mary, her story was corroborated in a dream Joseph had that evening.
In Joseph's dream, an angel appeared and told him that the child Mary carried would save His people. Joseph's role was as important as any person agreeing to become a step-parent. He was to be as much of a parent to his adopted child as if it was his own. No exceptions and no excuses.
I know what it is like to be a step-parent. It's frightening and just a bit overwhelming—a lot like becoming a biological parent. I remember my father giving advice to my older brother about becoming a step-parent. "They are now your children — no exceptions and no excuses." My father was a step-son himself, and he knew the bitter taste left when a step-parent doesn't parent in this way.
Mary's story didn't stay between her and Joseph. Eventually, her story became headline news that rocked the world and continues to rock the world today.
After the birth, the story spread quickly. The writer of Luke shares the story of shepherds keeping watch over a flock of sheep. Ordinary, working men, in a thankless job that most people looked down on. Shortly after the birth, angels visited these shepherds to tell them the news.
I am here with good news for you, which will bring great joy to all the people…
Luke 2:10
"I am here with good news for you, which will bring great joy to all the people. This very day in David's town your Savior was born—Christ the Lord!" (Luke 2:10-11). The shepherds didn't wait around. This angel announced a winning lottery ticket waiting for them, and the evidence was there to see. So they went to check out the story with their own eyes.
What did it mean to these working men that their "Savior" was born? We don't know much about them, other than their vocation. Perhaps one of them knew some of the stories about a long-awaited Messiah promised in ancient scripture. Perhaps the light show that accompanied the angel's message convinced them it was worth finding out for themselves.
We don't know if one of them stayed behind to keep an eye on the sheep. Did they walk away from their job? Perhaps they took the sheep with them into the village. Wouldn't that be a sight?
What we do know is that these men witnessed the beginning of a divine promise. A promise that God intended to deliver on at just the right time. God showed up to save humanity. And it's worth dropping everything to be a part of God's unfolding story.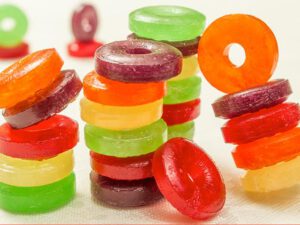 Our symbols this week are lifesaver candy and a face mask. Symbols by themselves have little power. Yet symbols that inspire us to action result in powerful accomplishments. Enjoy the candy or share it with someone else. Use the face mask to be a lifesaver yourself. I hope that these symbols inspire you.
God is always near. And God proved His love for us by living among people, teaching through His words and acts. Incarnation is the subject of our December series. I invite you to join us each Sunday online at 10:30 am. Be sure to order your Christmas celebration gift box on our website homepage.
We have a new button on the homepage of our website – Click here to watch. This button takes you to a viewer to allow you to join live or watch later in the week. We're also live on Facebook and our newly launched YouTube channel. You can find these links along with more information about us on our website at FlintAsbury.org.
A reminder that we publish this newsletter that we call the Circuit Rider each week. You can request this publication by email. Send a request to info@FlintAsbury.org or let us know when you send a message through our website. We post an archive of past editions on our website under the tab, Connect – choose Newsletters.
Pastor Tommy
1 Adam Hamilton. Incarnation: Rediscovering the Significance of Christmas. © 2020. Nashville: Abingdon Press.