This year has pushed us near our limits of endurance. We need each other now more than ever. And yet we are divided as a nation. Segregated by red and blue, we've allowed ourselves to be manipulated by ideology and selective fear. Some of us fear people who think differently than we do regarding political issues. Some of us fear giving others coronavirus or getting infected ourselves.
Cyndi and I are hanging out together this Thanksgiving. In past years, we spent time with extended family that we only get to see occasionally. We haven't hugged our grandchildren in months. We visit with our children wearing masks and sitting outside. The mask that Cyndi made me is holding up much better than I am. I suspect that it saved my life more than once. But I can't know for sure since lack of visibility is the nature of this virus and authoritarian politics.
And now Christmas is only a few weeks away. I never cared for seeing decorations show up on store shelves months in advance, but in some way, this year, their appearance offers hope. Perhaps the number of new cases will be going down by Christmas. But right now, I'm fearful that the virus is spinning out of control, and hospitals are overflowing. Some Christmas this is shaping up to be.
But wait. There's more. There's the good news that comes with Christmas every year. The news that promises to overcome our struggles, our grief, our losses, and our indifference. A lot depends on what you believe Christmas is about. There are at least a few things about Christmas that neither a pandemic nor partisan politics can destroy.
I believe that over two thousand years ago, God gave us the greatest gift imaginable. A gift that doesn't require batteries, we don't have to put it together, and no one can take this gift away. And this gift goes by many names. This Christmas, I plan to share what I've learned about these names and why despite all that is going on, there are parts of Christmas that are ours forever.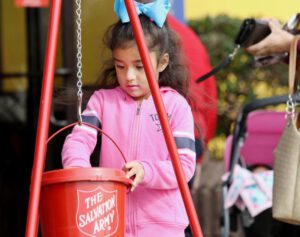 As the Thanksgiving holiday comes to an end, we begin a season leading up to Christmas Day. We buy and wrap gifts, decorate our homes and offices, and we occasionally drop a few coins in a red bucket, beaconed by a ringing bell. Let's do this again this year.
During the first week of December, I'm hoping that we can think about Kings and presidents from a different perspective. Who knows what the news will be that week as it comes to world leaders and the office of president. What I know is that there is only One True King.
God chose to live among us. We call this incarnation. To be incarnate with us is to live in our neighborhood. Living incarnate means seeing each other at the store, eating at some of the same places, and suffering many of the same struggles.
And we expect our leaders to sacrifice for our safety and well-being. And they disappoint us, so we elect new leaders. Fortunately, this is not the case when we turn to God as our King. On Sunday, December 6, our theme will be Kings and presidents.
During the second week, preparations for Christmas turns our focus turns towards lifesavers. Both the candy circles and the kind that genuinely saves us. In ancient prophecy, we find the promise of a Messiah — a Savior. A person living among us, capable of doing what human leaders fail to do. Our message on December 13 is titled Lifesaver.
He will be called Emmanuel, which means, "God is with us."
Matthew 1:23
In week three, we turn our attention to the more personal side of incarnation. If God lives among us, then where do we look to find God? The promise in scripture is called Emmanuel, which means God with us. God will no longer be distant and invisible. Instead, God will be flesh and bone, tears, and laughter. We end this week on December 20, with our Sunday message, Good company. Sharing in an ancient ritual is given to us to remember that God is near called communion.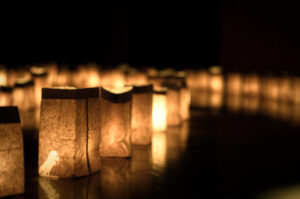 In week four, we build to our dramatic conclusion. Even though this is a story told over and over, the excitement we feel is warranted. On Christmas Eve, you are invited to a candlelight service to celebrate the birth of Jesus as the Light of the World.
We don't know at this point if any of us will actually be in the same location together. So let's plan ahead. Let's plan a candlelight service in home, wherever we may be on Christmas Eve. Each home will light our own candle and share it with our neighborhood by placing a luminary in the front window, on our porch, or in our yard — at the same time.
Over the coming weeks you will learn more about this new season series called Incarnate. We have a special gift for every household so that everyone can participate. Supplies are limited, so be sure to sign-up now on our website, so we know where to send your gift.
I pray that you will join us each Sunday morning at 10:30 am this December. We plan to be live on both Facebook and YouTube. We go live at 10:30 am. You can find these links along with more information about us, or join our live broadcast on our website at FlintAsbury.org. And especially, I look forward to being with you, wherever you are, on Christmas Eve at 6 pm.
Pastor Tommy
1 Adam Hamilton. Incarnation: Rediscovering the Significance of Christmas. © 2020. Nashville: United Methodist Publishing House.