Union Square Cafe opened on East 16th Street in New York City in 1985. The cafe was the vision of an up and coming chef, Danny Meyer. Fast forward to the present day, and Union Square Cafe is known for teaching future chefs and restaurant owners how to show great hospitality.
Times restaurant critic Pete Wells, in a 2017 New York Times article, writes about the subject of hospitality using Union Square Cafe for his illustration. His hospitality lesson turns on an essential distinction between the term "customer" versus "guest." A guest, argues Wells, isn't expected to pay, while a customer pays the bill before leaving.
In a review several years earlier, Mr. Wells referred to patrons of the cafe as customers and was corrected by a reader. This cafe refers to patrons as guests. Why this distinction for a restaurant that charges 19 dollars for a kale salad? I'm guessing my server expects me to pay before leaving. The answer lies in the ethos.
When he first opened Union Square Cafe, Mr. Meyer drew on a motto he learned as a Boy Scout. Always be helpful, friendly, courteous, and kind. Hospitality for this restaurant owner begins with locally sourced, fresh ingredients brought together with hospitality that makes visitors feel like guests receiving much more than they paid for. The secret sauce is ensuring that diners don't notice or think about the cost.
This story resonates with me on several levels. Our staff at Asbury aspires to a similar level of hospitality. We grow our own fresh, locally sourced ingredients right here in our neighborhood. And we charge a fraction of what Union Square Cafe charges for a kale salad. More important, instead of borrowing a motto from scouting, God's insistence on humility is our center of gravity. If Jesus ran a cafe, how would He treat patrons? Would they feel like customers or guests?
The bible says a lot about hospitality. A common expression found in the Old Testament is, "Remember that you were once foreigners." Showing hospitality to strangers, including foreigners, was not only a customary practice. Hospitality was an essential part of God's covenant with believers. A vibrant restaurant, like a vibrant church, anticipates a steady flow of first-time guests. Whether guests return or stay away is based in large part on whether they experience hospitality.
Yunte Huang immigrated to the United States in 1991. As a college student in China, the Tiananmen massacre shook him to his core. Choosing to move from China to Alabama was easy for Mr. Huang. Alabama came first in an alphabetical list of states. The destination didn't matter nearly as much as finding a place of safety. And, at first, it seemed like he also found hospitality.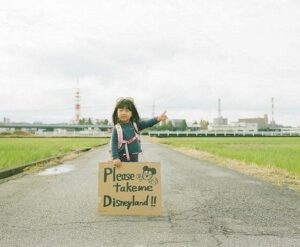 During his first few years in this country, Mr. Huang depended on rides from strangers to get around his new neighborhood. Mr. Huang was a churchgoer. On Sundays, he headed out with bible in hand, and pretty soon some friendly, Christian family stopped to offer him a ride. Talk about helpful, friendly, courteous, and kind.
Twenty years later, the possibility of an Asian-born immigrant hitching a ride on a Sunday morning vanished. The State of Alabama passed a law making it illegal to offer a ride to an immigrant, without proper documentation. But how would you know whether the stranger to whom you offer hospitality is an immigrant? Ask to see their green card? A little embarrassing, perhaps, when you discover that the stranger is a citizen-professor at the local university?
This week we explore hospitality in scripture as we continue our series we call Shameless. Since one of our goals is to recover interpretations of scripture lost in a rush to justify what we choose to believe, an old-fashion hospitality story comes to mind. One that we all know to one degree or another. Except that few of us realize that the point of the story is about hospitality. Most of us were taught that the story justified, not showing hospitality. Let me explain.
One upon a time, a couple of men visited a city for the first time. These were no ordinary men. They were angels sent by God to check out the city. They were like restaurant critics on assignment from their publisher to write about their experiences. Fortunately, there was a gracious host on duty.
Since Sodom was a city and not a restaurant, there was no guest services staff person to greet the strangers. However, a man named Lot was sitting near the main gate when the men arrived. Lot learned hospitality from his uncle Abraham who learned hospitality from spending time with God. So Lot ran right over to the strangers and welcomed them to the city. More important, Lot insisted that the men stay with him and his family.
The men accepted Lot's offer of hospitality and followed him home, where they were treated to a great supper. Lot treated the men like they were old friends. Scripture doesn't say anything about differences in skin color, mode of dress, or any other details about either the men or Lot. I assume such details aren't necessary. But somehow Lot knew they weren't from the city.
Some who host strangers into their homes welcome angels without knowing.
Hebrews 13:2
The Book of Hebrews didn't exist at the time. Scripture didn't exist at all in written form. But perhaps Lot knew what we can read for ourselves today. Hebrews reminds us to "Remember to welcome strangers in your homes. Some did that and welcomed angels without knowing it." Lot knew that God insists on hospitality, and this reminder points us back to his story.
After dinner, Lot invited the strangers to come and rest for a while before retiring to bed. Suddenly, their peaceful evening was interrupted by an angry mob pounding on the door. Apparently, Lot was somewhat of a newcomer to Sodom himself and didn't realize that he violated some sort of law or custom by hosting the strangers. Perhaps like Alabama, there was a law that required him to check their green card before he invited them home.
This is where the story goes from PG to R-rated. And this is also where the story's meaning gets hijacked for other, less hospitable purposes. The story's creator uses an illustration of arguably the least hospitable response imaginable. The angry mob threatens to rape the visitors. Lot reacts with an absurd response that illustrates the importance of hospitality. Lot offers his daughters instead.
I told you it was R-rated. In antiquity, daughters were valued similarly to livestock. I'm convinced that Lot's offer was not intended to give us a ready-made response to angry mobs. This story illustrates just how important hospitality is to God. In the story, God destroys the city after getting Lot and his family to safety.
The lesson is powerful and frightening. Consider the law passed in Alabama in light of this story. Reflect on how God might view the absurd cost going into a wall on our southern border with Mexico. Worse, consider the treatment of refugee families arriving at our borders after fleeing from certain death. What about the practices of ICE over the past couple of years? In what ways have we become an angry mob demanding that it is our right to violate strangers?
This story, sometimes referenced as the "sin of Sodom," was historically used as justification for treating homosexuality as a condition deserving punishment. This interpretation itself illustrates the danger that accompanies a lack of hospitality. Mis-treating people because they differ from our expectations is unacceptable, according to scripture.
Professor Huang shared that he didn't realize that being Asian made all the difference. He learned later that had his skin been a darker shade, hitchhiking to church in a white neighborhood in Alabama may have ended differently.
Coming up
I invite you to join us next Sunday as we continue looking at scripture from fresh perspectives as part of a series we call Shameless. Join us online or in person. Be aware that we follow social distancing practices without exception. Free face masks are amiable and must be worn in our building.
You can join us online via webinar, through Facebook live, or you can call (929) 436-2866 and enter the meeting number — 324 841 204. We go live at 10:30 am. You can find these links along with more information about us on our website at FlintAsbury.org.
A reminder that we publish this newsletter that we call the Circuit Rider each week. You can request this publication by email. Send a request to info@FlintAsbury.org or let us know when you send a message through our website. We post an archive of past editions on our website under the tab, Connect – choose Newsletters.
Pastor Tommy
1 Pete Wells. "What Hospitality Means to Times Restaurant Critic Pete Wells." © NY Times, May 3, 2017.
2 Yunte Huang. "Southern Hospitality, but Not for Newcomers." © NY Times, November 19, 2011.