The idea for Asbury Farms arose out of the strategic decision of the leaders at Asbury Community Development Corporation to be a center for health and wellness in their Flint neighborhood. The community around Asbury Farms has experienced unacceptable lead levels in its public drinking water and faces substantial food insecurity and a high incidence of youth crime. It is one of the poorest neighborhoods in Michigan. Asbury Farms helps to alleviate these neighborhood stresses by transforming empty property into thriving community gardens; increasing access to fresh, healthy food; providing employment opportunities to neighborhood youth; and offering residents a pathway toward greater financial security through its farm incubator program.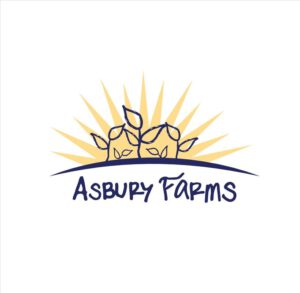 According to Rev. Tommy McDoniel, the Executive Director of Asbury CDC, the original idea for Asbury Farms was to get people in the community out of their homes to meet each other. A master gardener with a long history in senior management positions in high tech companies, Pastor Tommy started a single garden in 2011 as a place where neighbors could connect. Asbury Farms now occupies 50 vacant lots on the east side of Flint and produces a wide variety of fresh fruits and vegetables for the community. The produce is grown in 12 hoop houses, some of which feature solar-powered irrigation or are winterized with cold crops to allow for harvesting year-round. More hoop houses are planned for 2020. Produce from the farm is marketed at local farmers markets and supplied to the Asbury Café at the Asbury Church, which serves salads, sandwiches, wraps, and other healthy items made from the locally-grown vegetables.
Much of the work at Asbury Farms is done by community volunteers, but Asbury Farms also employs young people and at-risk community residents during the busy summer season. In addition to hands-on gardening, workers learn about urban farming as a sustainable business and work with apprentice farmers and members of the Asbury community to improve their job skills and competencies. Volunteers and workers earn tokens (MyFlintStones) that they can exchange for fresh produce at local farmers markets or for meals at the Asbury Café or other participating restaurants.
In August 2019, Americana awarded a grant to Asbury CDC so that youth programming at Asbury Farms could be extended into the winter season. The purpose of the grant is to maximize the use of Asbury Farms' hoop houses and other infrastructure throughout the year while showcasing that healthy local food can be consumed even during the winter months. With the grant, Asbury will engage young people and other volunteers from the community to learn about urban farming during the winter (e.g. the nutrition needs of the plants, the basics of solar energy, and the mechanics and operations of the hoop house infrastructure). The funds also will be used for supplies needed to winterize the hoop houses and for marketing and delivery costs related to the winter produce.
Americana is proud to work with Asbury Farms as it works to improve nutrition, provide opportunity, and strengthen connection in its community. More information about Asbury Farms is available at https://flintasburychurch.org/health-wellness/asbury-farms/.